Tonight at the meeting we heard from 4 new faculty members. It was very interesting to hear how these professors got here, to Stout, and what has brought them inspiration along the way.
Shannon Brady is teaching Graphic Design II this semester. He does amazing illustrations that have been widely recognized. He has done a lot of traveling and finds inspiration in the places he goes. He incorporates his life experiences into his illustrations and his work.
The advice he wishes to pass on is:
Find what it is that inspires you and incorporate it into your work because it's in the enthusiasm that you encounter that keeps you excited about your work and inspires you.
Dave Beck is teaching Introduction To 2D Digital Imaging, Digital Characters, and Advanced Computer Animation this semester. He studied sculpture in school and became interested in using the computer to compliment his work. He touched on a few of his very interesting projects that incorporated both sculptural pieces and computer software such as Photoshop and 3D modeling programs.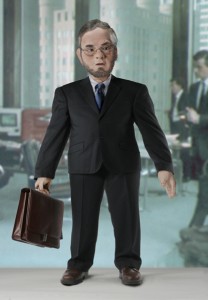 Robert Fraher is teaching Multimedia Web Design and Interface Design this semester. He walked us through his very eventful life full of various odd jobs (including being a professional juggler). He showed us his inspiring interactive work as well as shared his hopes of turning Stout into a well-recognized school with notable interactive curriculum. He advised students to not miss the opportunity presented to them when designing their resume and cover letter. Companies want to see how we can stick out. They're hiring us as designers not accountants so our resume should reflect the position we're applying for.
He also advises:
don't be concerned about what is possible because if you want it badly enough you will find a way to make it happen

AND

when you have an opportunity to work on something, make it better as designers/students/etc the demands on our time are significant but always put your best foot forward because that object might be traced back to you later which can be good or bad. Also each project (no matter what it is) offers a chance for practice and as we all know…practice makes perfect.
John Corrigan is teaching Graphic Design I and II and Publication Design. He talked about his fine art background and how it influences his design today. He talked about his interest in typography and showed us a few amazing fonts that he designed (mostly for projects) and still uses today.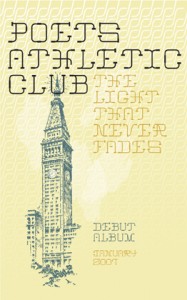 It's always great to get to know your professors more and we were very lucky to have these 4 new faculty members share their time with us. A huge thank you to them!
-Krista Farrell