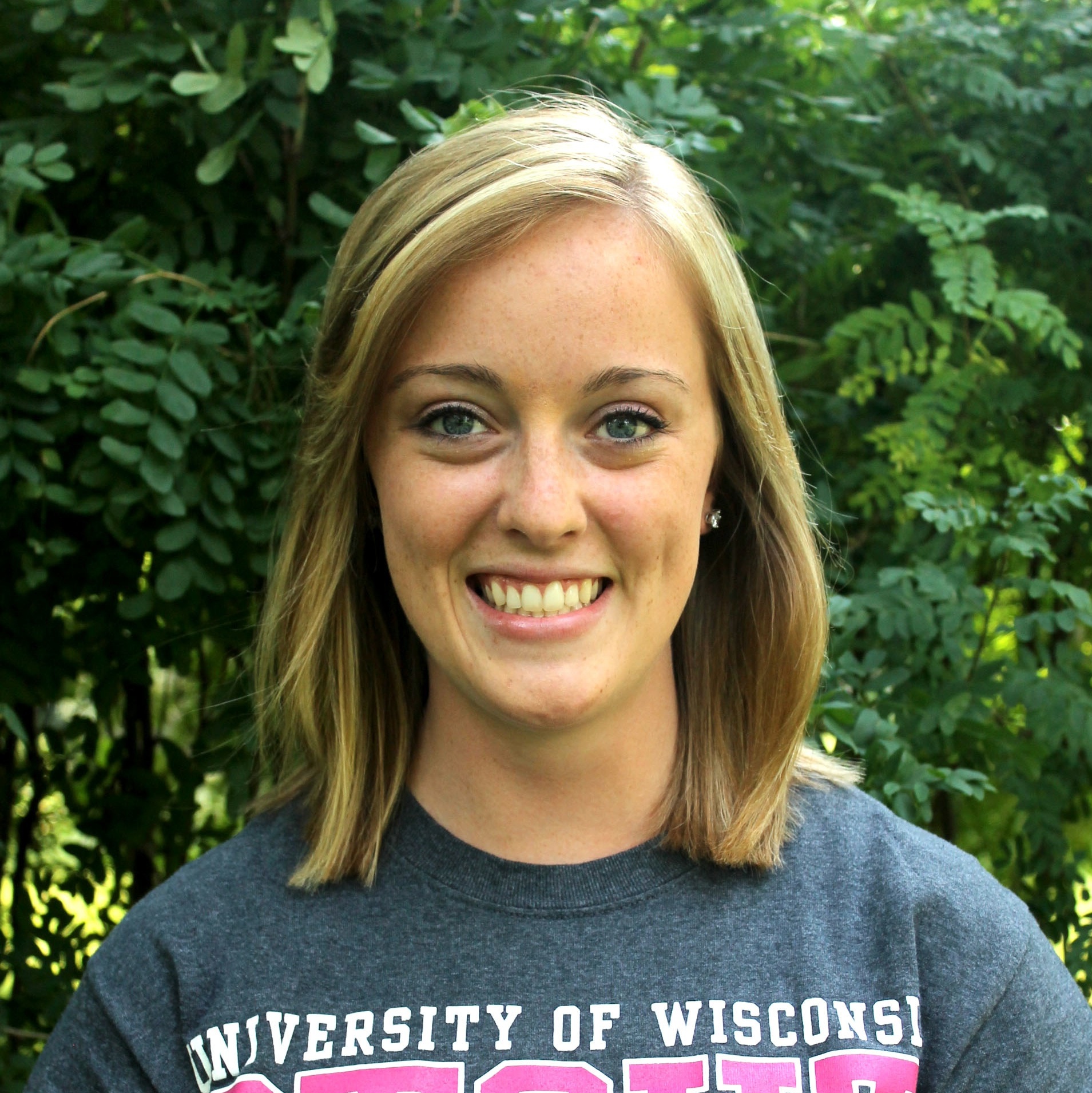 Hey everyone! Are you excited to get the school year rolling?
Here are a few reminders for y'all right off the bat: our first meeting will be Monday, September 17th at 5:45 PM in Jarvis 110 (the lecture hall in Jarvis just past the food/study area when you're leaving APPA). Come stop by to hear a bit more about some of our goals and plans for the year! Also, if you're new, you can find out what you have to look forward to as an AIGA member!
Have a great first couple of weeks of school everyone!

On March 6, 2012 we had the great pleasure of hosting Stout Alumni Kayd Roy as she shared with us her experience and advice on portfolios, freelancing, interviewing, and self-promotion.
Kayd has a wide variety of professional experience and currently works at Target Corporation in Minneapolis in the Product Design and Development department.
Her advice on portfolios:
either 8-10 of your best pieces OR 4-6 completely blown out projects
(completely blown out projects might include 20 or so applications such as poster, facebook, flyer, a bus, etc)
Revise, recreate and finalize past projects so that they are up to your standards
Expand current projects
Show your process (within moderation) companies want to know how you think
Add in your other skills (drawing, photography, illustration, writing, web design–incorporate in your projects! highlight your strengths and modify your projects to do so!)
Don't put all of your best work online–you want to have new and exciting things to show during an interview
(Check out Studio MPLS's blog to see how they show their process)
Your portfolio could be arranged in this order (in rank of your project's effectiveness) 1, 4, 6, 8, 3, 5, 7, 2
Keep it simple–let your work speak for itself
Have a SHORT summary of your projects–talk about school projects as if they aren't ficticious
Have large, PROFESSIONAL-looking photos
DETAILS COUNT!
Getting an Interview:
Ask for an informational interview:  I really like your work, I'm a student in my ___ year. I would like to meet up and hear about your company and possibly talk about my work after. Would you be able to meet up _______?
Network: Twitter, AIGA events, Studio Events
Tell family and friends that you're looking for a job!
Be involved in AIGA
Have a job-any job (companies are more likely to hire someone who already has a job)
Interviewing:
Listen–ask questions to connect on another level
First Impressions–you can look "artistic" without looking like a slob, know who you're interviewing with (check them out on facebook etc beforehand)
Research–who are their clients? what's the atmosphere like? Did they just launch a huge project?
Dress-classy but show personality, know where you're interviewing/what the atmosphere is like and dress accordingly, you're a creative so show it!
send a thank you!
Self-Promotion
Be YOU and have a consistent brand
Set goals and blog about them
BE SOCIAL–blog, tweet, attend events
Ask previous clients to refer you
try to get featured–the dieline.com, lovelypackage.com, ask friends to blog about your work
Freelance
Charge by the hour
ALWAYS have a contract
Be professional
KEEP RECORDS
Understand what the project requirements are–size, budget, where they are getting it printed/what restrictions that has on you, what will be required of you? do they already have pictures or a logo?
Don't underestimate the time it will take you
Keep track of your hours
You can have "working hours" when the client knows you are available so you don't end up getting emails at 11:00pm expecting something done by 8:00am the next morning
Use paymo.com
Logo Design=at least 20 hours of work (research, ideation, revisions etc)
$15/hr for freshman, sophomores, or unexperienced freelancers
$25/hr for juniors
$40/hr for seniors
$50/hr for very experienced or full-time freelancers
Kayd has graciously invited us to email her for her prepared documents/contracts for freelance work
Lastly, she reminds us not to work for free!
kaydroy@gmail.com          @kaydroy         http://kayddesign.com/
Thanks for coming Kayd! You had excellent advice and we enjoyed having you!

BWBR is an architectural and Interior Design firm in St. Paul, Minnesota. Stout alumni Don Thomas and Rachel Slette talked with us about what re-branding their company meant and how it touched in more ares than just a new logo.
They began the re-branding process by wanting a new website. One useful tool they employed was "Appreciative Inquiries". This is where they talked to a bunch of different people (clients, etc) and got their input about what BWBR as a company was doing right. This helped them highlight those things as they re-branded their company.
First, they had to find a firm to hire to help make the changes and design the new brand. The chosen firm did research and had to be brought up to speed on who exactly BWBR was and what they stood for. They compared the current logo to other logos in the market and other similar-looking logos. They then presented six new logos (all in black and white as to not allow for bias). Don and Rachel suggested to us as designers to make sure we explained to our client how to properly use the new branding materials (which version of the logo to use in what instances etc). This is one area where they are continually running into issues with their new brand.
They implement their new brand in all of their PowerPoint presentations, PDF presentations, large boards, soft wall panels, master plans, all administrative documents. This allows for unifying elements that all speak the same language and say "BWBR" to whoever views them.
They stated that a brand needs to be flexible enough that it is easy to apply to various applications, but solid enough to always speak the same language.
One thing that Don said that stood out to me was, "You have to think differently, because if you don't, you won't be able to offer anything new to your clients".
Rachel also had some good advice for us as we enter the crazy world of design. You have to be team oriented: you have to be a great communicator, work on teams, work under stress, embrace someone else's idea and move it forward, be a good listener, manage expectations. You need a diverse range of skills sets and be comfortable adapting as you go: learning new programs and touching in different areas which you may not be familiar with. You need to learn to present your work effectively. You need to have clear communication with clients and co-workers. A lot of frustration stems from unclear communication. Ask others, "does this make sense?". Make clear requests and set clear expectations for yourself and others–it's not mean or rude; it makes things easier.
We're so thankful to Don and Rachel for coming to speak with us! They offered some great advice and insight.


Last Tuesday we were fortunate enough to have designer Matthew Rezac as our guest speaker. He is originally from South Dakota and moved to Minneapolis in 1998 to go to MCAD. He graduated with a BFA in Photography and after pursuing a career in freelance photography, realized he hated it. He went back to MCAD for more graphic design courses. After graduating again, he worked at MCAD where he did some design work for some non-profit organizations as well as helped rebrand the school. He also worked for two years at the Walker Art Center with their fellowship program. He now is a freelance graphic designer. He works on smaller projects for gallery openings, catalogs, web-based projects and also some identity and branding projects.
"The extent to which you have a design style is the extent to which you have not solved the problem" Charles Eames
He likes this quote and lives by it because he says he doesn't have a certain design style but claims to have a "design approach" instead because each project is unique and requires something different.
He walked us through three of his favorite projects which include NorthernSpark, Blu Dot's Annual Catalog, and a book entitled, "Riley and His Story, Me and my Outrage, You and Us."
NothernStark is an overnight/all night art festival put on by Northern Lights. This was a new event happening in Minnesota so they needed a logo, branding/identity and a web site, t-shirts for volunteers, flags for around the city marking the sites, along with some other printed materials. Check out the site for this year's event here: http://2012.northernspark.org/       –http://www.matthewrezac.org/northern_spark
He also worked on Blu Dot's annual catalog for a few years. He brought the idea of allowing people in the photos of the furniture…which not a lot of other companies were doing. He got a photographer that was originally from Minneapolis to do the photo shoots but they had a really low budget. They used connections to get all of their models and locations. The product was a bunch of random and funny photos. It was a hit and they were asked to do it again for a number of years after.     –http://www.matthewrezac.org/blu_dot_catalog_2009
Last, he walked us through a project that he did with his friend Monica and her friend Riley. Riley was a nurse during the first part of the war in Iraq for a few years. When he returned, he realized that he had over 2,000 photos that he had no memory of taking. The project consisted of sorting through these photos and including Riley's words, and some of his stories from his time over seas.   –http://www.matthewrezac.org/riley_and_his_story
See more about these projects and many others at Matt's website.

Tonight at the meeting we heard from 4 new faculty members. It was very interesting to hear how these professors got here, to Stout, and what has brought them inspiration along the way.
Shannon Brady is teaching Graphic Design II this semester. He does amazing illustrations that have been widely recognized. He has done a lot of traveling and finds inspiration in the places he goes. He incorporates his life experiences into his illustrations and his work.
The advice he wishes to pass on is:
Find what it is that inspires you and incorporate it into your work because it's in the enthusiasm that you encounter that keeps you excited about your work and inspires you.
Dave Beck is teaching Introduction To 2D Digital Imaging, Digital Characters, and Advanced Computer Animation this semester. He studied sculpture in school and became interested in using the computer to compliment his work. He touched on a few of his very interesting projects that incorporated both sculptural pieces and computer software such as Photoshop and 3D modeling programs.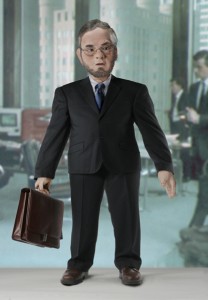 Robert Fraher is teaching Multimedia Web Design and Interface Design this semester. He walked us through his very eventful life full of various odd jobs (including being a professional juggler). He showed us his inspiring interactive work as well as shared his hopes of turning Stout into a well-recognized school with notable interactive curriculum. He advised students to not miss the opportunity presented to them when designing their resume and cover letter. Companies want to see how we can stick out. They're hiring us as designers not accountants so our resume should reflect the position we're applying for.
He also advises:
don't be concerned about what is possible because if you want it badly enough you will find a way to make it happen

AND

when you have an opportunity to work on something, make it better as designers/students/etc the demands on our time are significant but always put your best foot forward because that object might be traced back to you later which can be good or bad. Also each project (no matter what it is) offers a chance for practice and as we all know…practice makes perfect.
John Corrigan is teaching Graphic Design I and II and Publication Design. He talked about his fine art background and how it influences his design today. He talked about his interest in typography and showed us a few amazing fonts that he designed (mostly for projects) and still uses today.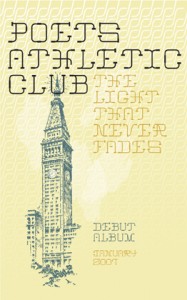 It's always great to get to know your professors more and we were very lucky to have these 4 new faculty members share their time with us. A huge thank you to them!
-Krista Farrell